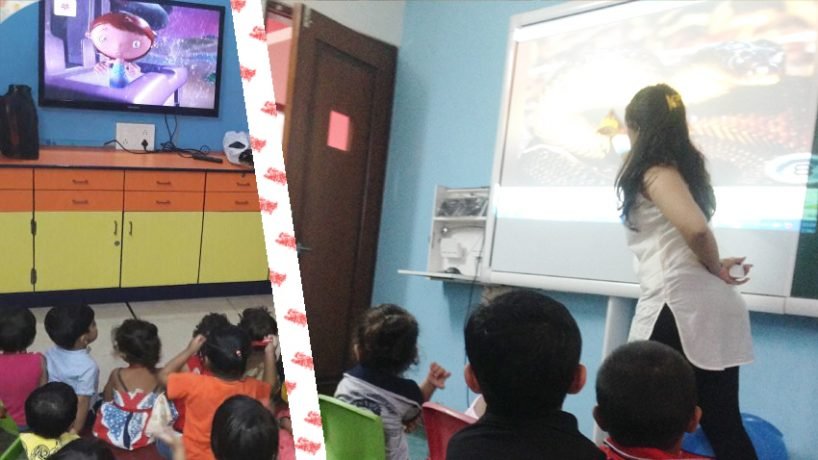 KCG provides a full facility to children into class. KCG provides an environment which helps in developing the child's ability to learn, communicate, trust and love, develop confidence and a positive self-esteem. Working on this approach to bring about the holistic development of the child, various development/activity centres have been created. All people can find KCG infrastructure same in all centre's. KCG has its own :
Dance room
Audio Visual Room
Skating Ring
Splash Pool
Stage Performance Room
KCG built up an infrastructure according to small children. When they enter in a school they feel like their second home. KCG think on a very small thing's about the child what they like, what they like to play…etc.
Audio Visual Room
This is an Endeavour to equip and create awareness in the children about the latest technology. Children visit the AV Room, and learn alongside developing awareness about various parts.
The aim is to inculcate basic awareness and to facilitate children to acquire basic knowledge.
Stage
Stage exposure enhances children's confidence levels. This feature is a great platform for children to develop life-skills such as leadership and freedom of expression. Stage exposure eliminates stage fright and further leads to social development as well, wherein they learn to work together and wait for their turn.
Dance Room
We provide Dance facilitated room to all centre. It is covered with mirror from all side.
Skating Ring
We provide skate ring to all our centres. We have skating class for all students who have an interest in that.