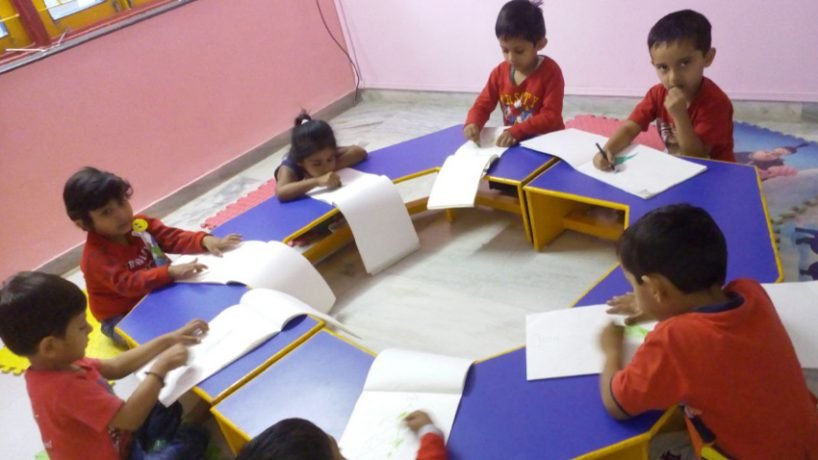 Education is the most Powerful Tool for all. The main part is the childhood.
KCG preschool offers short sessions to help 'ease' the child out of their homes into a more sociable childcare setting. This involves a learning environment for toddlers where they can play, learn and have fun with other children of a similar age.
There are some children who socialize very easily with other children. This skill has to be learnt very gradually. Some children will find it easier settling, than others. Some children adjust fairly easily to the new environment and new routines; others will take longer to feel comfortable and secure.
The children curriculum involves activities which focus on teaching children different concepts like Recitation, Art & Craft, Language through Phonetics, G.K. & Conversation, Counting Skills, Science Skills, Computer Skills, Role Play, Dance & Skating etc.
Preschool Education
Our unique concept of play and learn introduces children to the ways of education without parent participation. The curriculum and activities have been designed to help the child build recognition, scribbling, crumbling and physical and mental skills.
A wide array of interesting activities and study material that focuses on skills like writing, reading, tracing, numbers, pattern writing, cognitive skills like memory and observation, puzzle solving, social habits like personal hygiene, sharing, independent eating etc. The children participate in additional activities like Music, Concept Play, Yoga, Karate etc.
KCG has the following special facilities and activity:
Play Area : Area for free play
Dance Class
Activity Class
Educomp Class
Creativity Corner