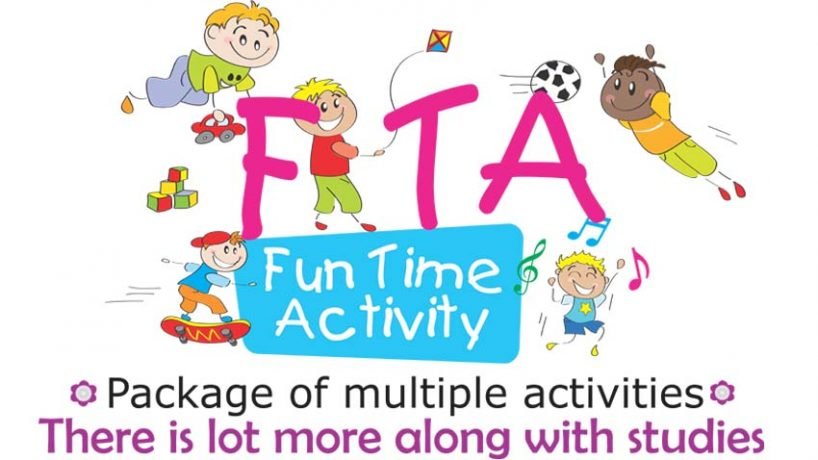 The Teaching – Learning approach at KCG is based on the objectives of the 'Fun with Learn'.
Child education follows the activity approach and aims to provide a supporting play environment for physical, mental, language, social and emotional development of the child. This approach and methodology is based on activities in the following criteria:
Physical & Motor Development
The colorful and friendly environment of KCG gives an opportunity to children to play & run around and enjoy their childhood, which develops the physical abilities of child. Gross and fine motor skills are developed through special activities done by school & teachers.
Cognitive Development
KCG provides an opportunity to its children by activities that relate to the mental process of perception, memory, judgment and reasoning, so that the child can successfully excel in any situations. Special emphasis is laid on skills like development of senses, logical reasoning, problem solving, etc.
Language Development
There are several theoretical approaches to explain how children learn to speak and understand language. Infants are engaged by rhymes, simple word games, and songs etc.. Preschool-age children are able to follow a story line and enjoy talking about characters and events in their books. KCG expands vocabulary by working out on the phonetically skills and using singing and musical instrument by doing Rhymes and Role Acts.
KCG has the following special facilities and activity:
Play Area : Area for free play
Dance Class
Activity Class
Educomp Class
Creativity Corner (To express his creativity through vegetable printing, thumb printing & something new)
Skate Ring
Art & Craft Activity Area
Audio – Visual Classrooms
Book Corner
As per the Activity Class structure has been designed on each centre of KCG.
For Fun Time Activity Entry Requirements for the Child is Minimum Age 3 Yrs required.
Up to Age 15 Yrs the child can enroll.
Weekly class of Fun Time Activity is depends on the Activity which the Child have enrolled.
All Activity has different days and different hours as per the enrollment.
QUESTION AND ANSWER
FTA - FAQ
A place where each and every aspect of a child's personality is honed - like basic intelligence, motor skills, logical thinking, problem solving, observation power and so on. There is a daily session with the teacher who helps the child does puzzles, build blocks, learn from flash cards, use tools like the hammer set, buttoning and zipping the joker, etc.
Audio Visual Room -> This is an Endeavour to equip and create awareness in the children about the latest technology. Children visit the AV Room, and learn alongside developing awareness about various parts. The aim is to inculcate basic awareness and to facilitate children to acquire basic knowledge.
Stage -> Stage exposure enhances children's confidence levels. This feature is a great platform for children to develop life-skills such as leadership and freedom of expression. Stage exposure eliminates stage fright and further leads to social development as well, wherein they learn to work together and wait for their turn.
Splash Pool -> KCG have its own splash pool at its activity centre.
Dance Room -> We provide Dance facilitated room to all centre. It is covered with mirror from all side.
Skate Ring -> We provide skate ring to all our centres. We have skating class for all students who have an interest in that.